The Fourth Lighting Festival will be holding in Zhongshan city, as the manufacturer and supplier of the lighting festival, Raxtent made a large dome with size 35m diameter and 22m height in PLAZA of Guzhen government. Dome is the best carrier of the Lighting Festival and other big event.
When the light show formally starts on 22 to 28, October,the live show will be extraordinary, and the public will enjoy the brilliant, cool and shocking light and shadow art feast.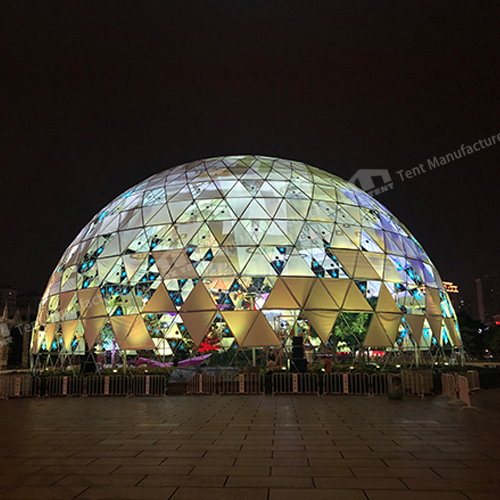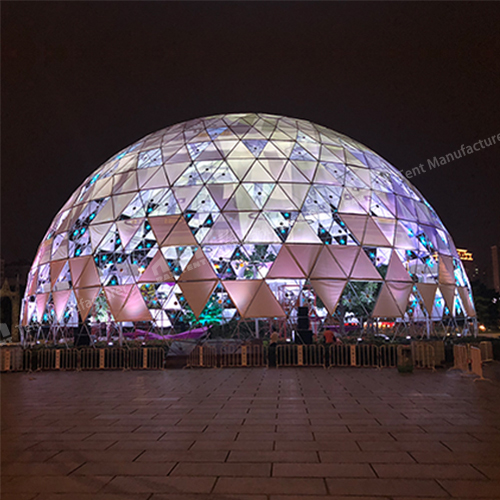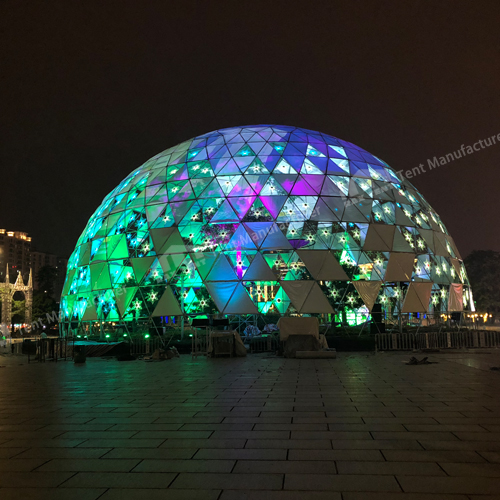 Raxtent 35m dome tent set up in the centre of the people's plaza, the dome combinates 3D projection technology and light carving technology, such as crystal element, dyeing, lasers, fog lights, stereo fusion and innovation to build a "bright light" and "dream" Roman column, magnificent modelling lamplight, the audience can enter the scenic spots feeling the graceful light atmosphere, and interacting in the combination of science and technology.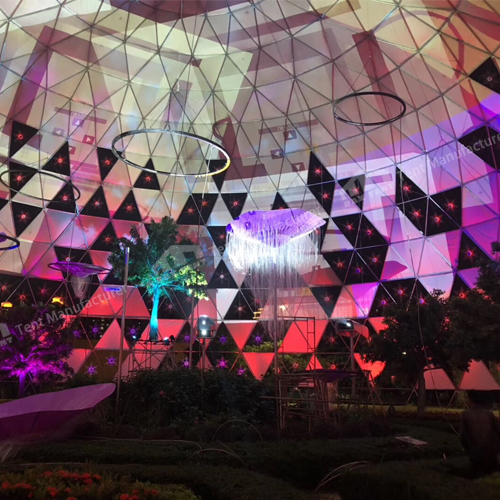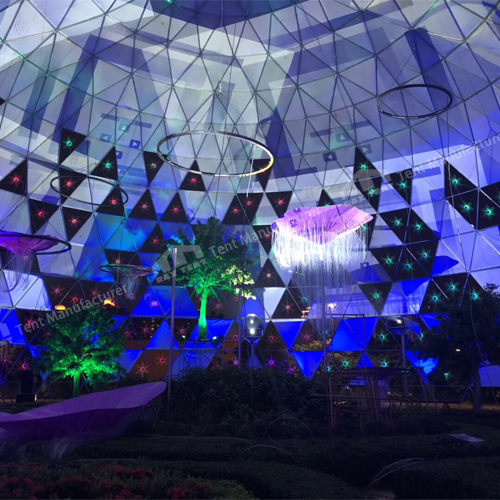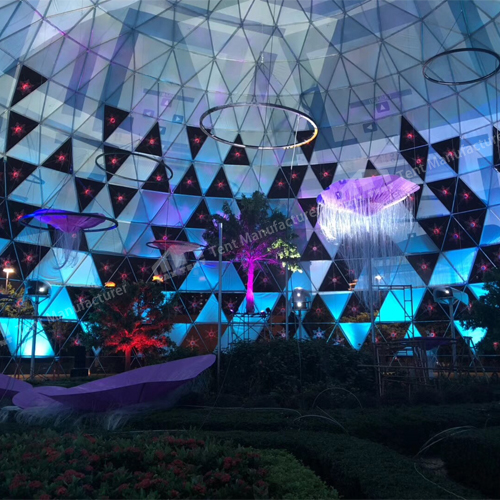 In the early stage of the event, the designers, engineers and technicians of Raxtent are directly participate in the selection of materials, production and implementation of technical measures to make the dome meeting the effect of lighting projection. During the construction of the dome, we need several cranes and dozens of staffs to set up, which tested the creative ideas of designers, production technology, and engineering construction technology. Raxtent has been specialized, refined production and construction, serious about the implementation of each program.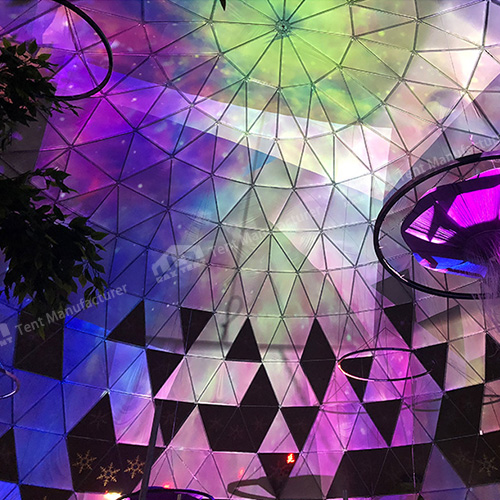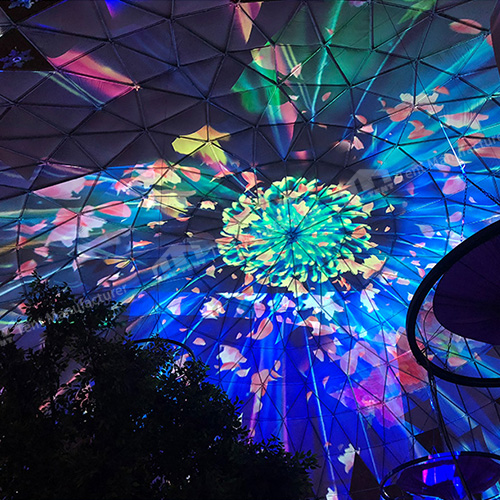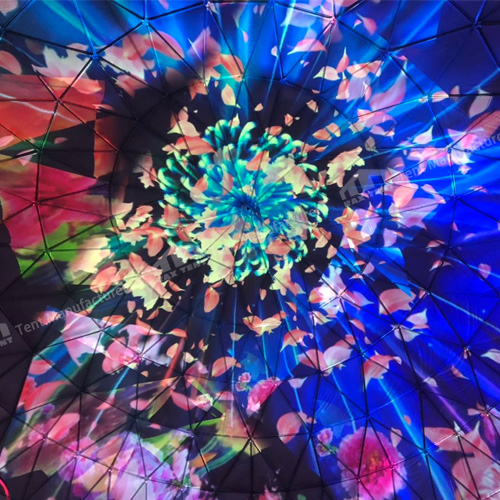 Raxtent has been focusing on the design, production and manufacturing of the domes. Currently, Raxtent is the only one who both manufacturing and building the 50m and 80m domes. Meanwhile, it has been focusing on designing and producing the dome house as hotel. After years of development, Raxtent footprint covered with more than 100 cities in China, and domes are exported to more than 120 countries around the world. With high-quality products, excellent services, excellent attitude and professional dedication, Raxtent tent aims to provide customers with better and more valuable products and services.