Raxtent has always been focused on researching-designing-producing of dome tents with an excellent attitude. In the field of dome tents, Raxtent can provide one-on-one professional plans for customers depends on the applications of tents, for example,dome tent for hotel, glass dome hotel,projection domes, garden tents, or event dome tents. To adapt the theme park, we designed and produced the 12-meter-diameter dome tent with a height of 6 meters,the frame was stainless steel pipe and the fabric material was fire-retardant PVC. Regularly,the color of the frame pipe is white,if quantity is large, the frame color can be customized as black, gold and so on according to customer's requirements.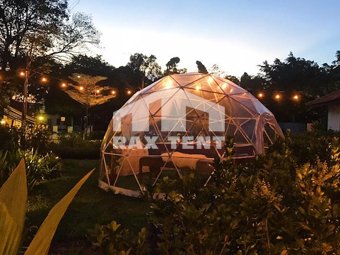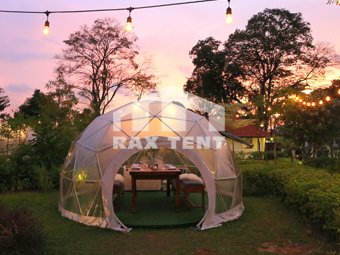 usually,the color of the PVC cover is white,because the white PVC contain black ribbon layer in it,which have the function of anti-ultraviolet,anti-mildew and self-cleaning.Of course,it is also possible to be chosen different colors,such as red,black,green,blue,pink,orange,brown,etc.,conform to the theme of the events.Exactly,white is the most popular and practical color with most of the tents,membrane structure and others.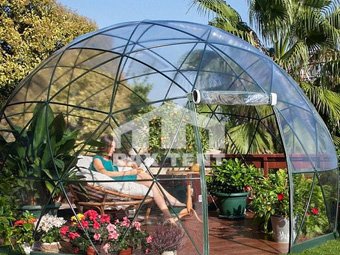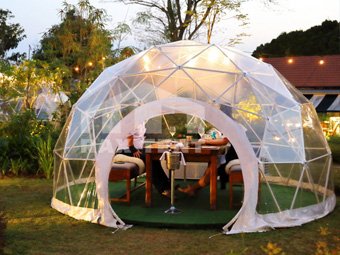 This 12-meter-diameter dome tent was used to an ecological dinosaur show in the theme park for a long time.Due to the novel display form of the dome and the exciting ecological dinosaur theme exhibition,the park has attracted conutless tourists lining up to watch.