Vanke estate is very famous of estate tycoon in China. Each city has a large number of Vanke industries, people are feel proud which to live in Vanke house! And Vanke's residential area has high-end residential, beautiful environment, perfect facilities and safety equipment.
At its headquarters of shenzhen in 2016, vanke group 32 anniversary celebration held in the park and the celebrate its brilliant achievements, in this party, RXTENT customized a large Transparent 30m in diameter dome tent for vanke group, the tent set up on the white marble platform, This tent area is 706.5 square meter, inside of the tent has stage , acoustics, and it also shows around each year's classic news of vanke during the 32 years.
Such a big tent interior is completely no any other structure, 100% of the perfect space utilization, internal ventilation, air conditioning, lighting system configuration is complete, with high quality and comfortable tent space physical which shows the rigorous and capabilities of Chinese enterprises.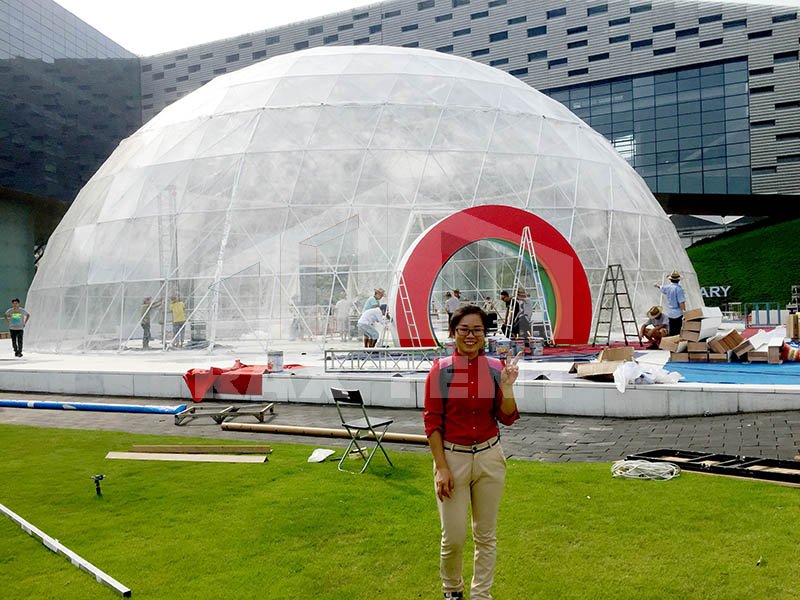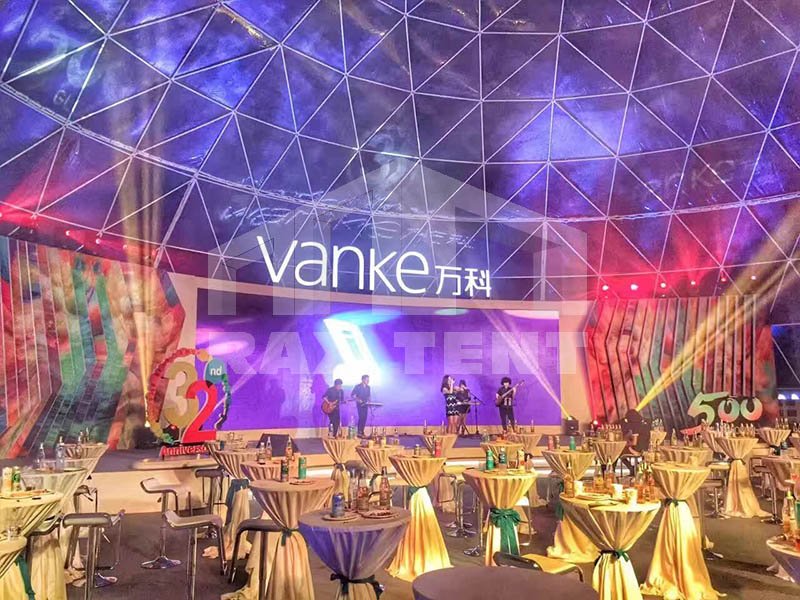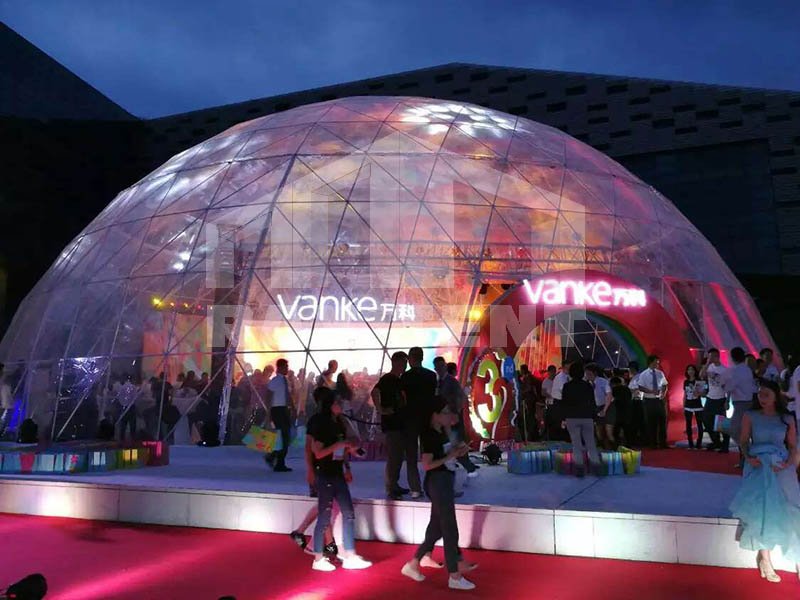 During the Banquet, vanke people through transparent tent to see the stars and the fireworks party, gave vanke people a memorable night.
RAXTENT tent also won the high degree of recognition from our guest .
The vanke 30m dome tent added a good case for RAXTENT, but we still continue with our professional, dedicated spirit, after all, we have more bigger dome tent case, such as 50m in diameter corona sunset rises festival, 80 meters in diameter sunflower ice world, etc.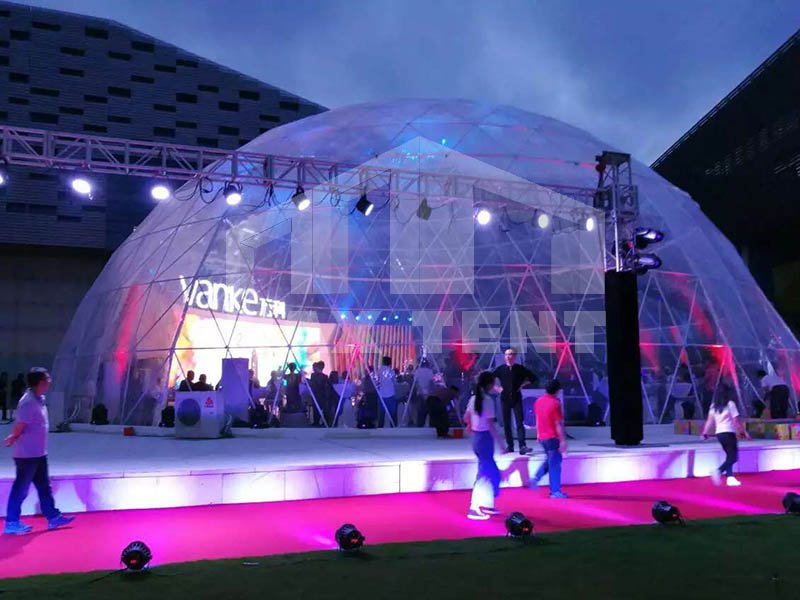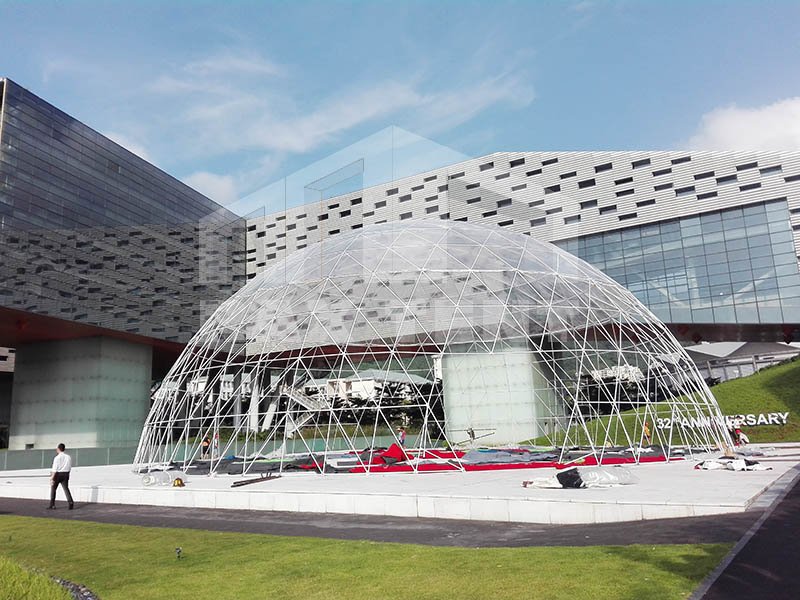 We continue to provide the high quality tent one-stop service, any requirys are welcomed you to communicate with us.
More details welcome to contact us,
Email: raxtent@raxtent.com
Whatsapp: 0086-138 2211 5092
Wechat: LHZ9135
Skype: violet_647