Raxtent has made a warehouse tent for Far Eastern Group (Narfang Industry (Shanghai) Co., Ltd.) in Pudong New District of Shanghai , with area of 2,000 square meters,a width of 25m and a length of 60m. It is mainly used to store the Plastic cotton,which is widely used to make clothes. The warehouse tent has the features of waterproof and UV-resistance. The tarpaulin flame retardant standard conforms to the European DIN4102 B1 and M2 standards. The snow pressure of the structure and the load performance have been tested by the national first-level registered structural engineer.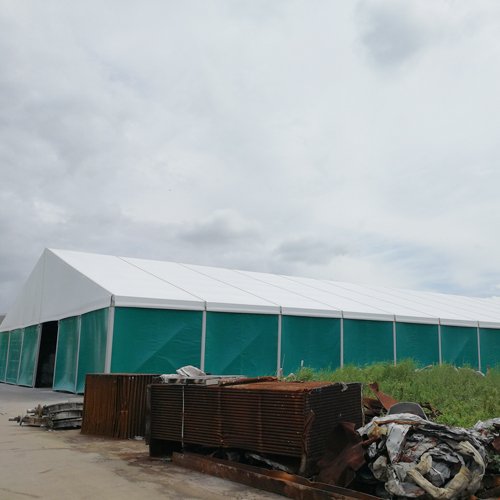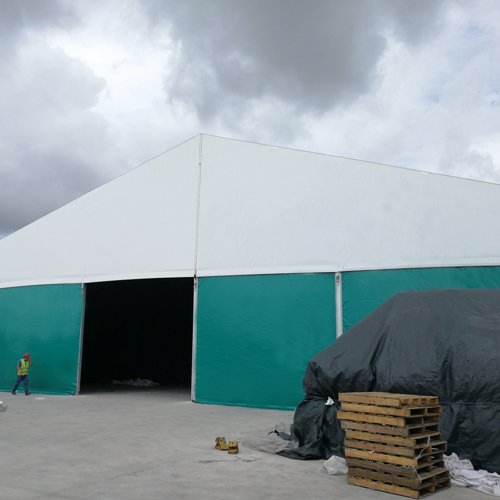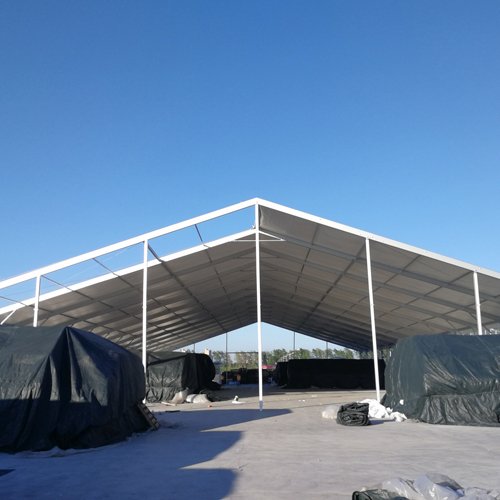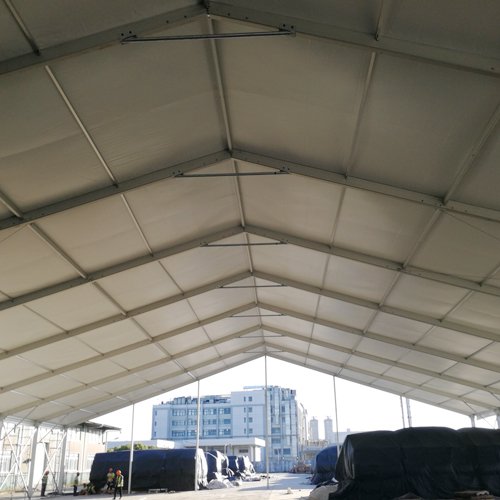 The construction of traditional industrial warehouse takes at least one month, which takes a lot of time, manpower and material resources. Therefore, many customers choose our large warehouse tent,the tents are easy to build and remove, as long as there is sufficient Personnel and equipment, it needs only one day to complete a 30-meter A shape tent.
The frame of the warehouse tent is made of high-quality aluminum profiles, which is very strong, safe and elegant. The PVC fabric has the advantages of high strength, resistance to wind, rain, fire retardant. The traditional warehouse is made of cement, bricks, etc., and the manpower and material resources required are more than those required for the tents. At the same time, there are no pillars in the interior of the warehouse tent. The space can be 100% utility. The useful life is about 20 years, which is very suitable for use in storage activities.
The industrial warehouse tent can be quickly built and put into use, saving the company's initial investment, and can be used multiple times, with affordable cost. Building marquee tent has become a popular way for industrial warehousing in various companies.