In the summer of 2018, Raxtent offered a marquee tent for events for Tencent Film & TV "Night of Shanghai",the high-ended event invited over 100 well-known movie stars to attend, and then promoted self-produced film & TV & shows, including the already popular series of film and TVs ,such as: "Sansheng" "The Ghouls", "The coming one" and so on. It is worth mentioning that the marquee event tent is also the best and most popular series of products.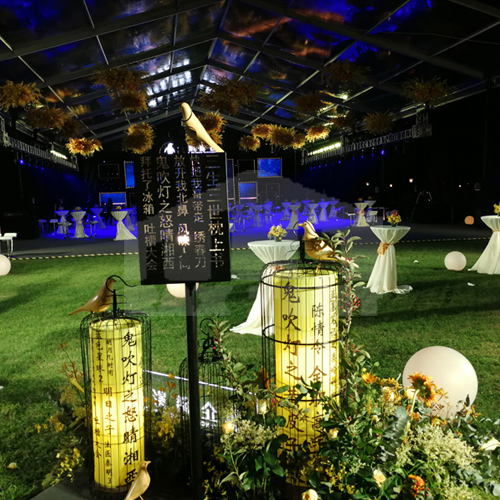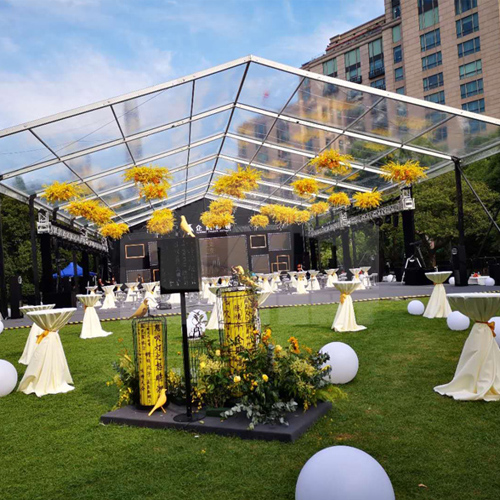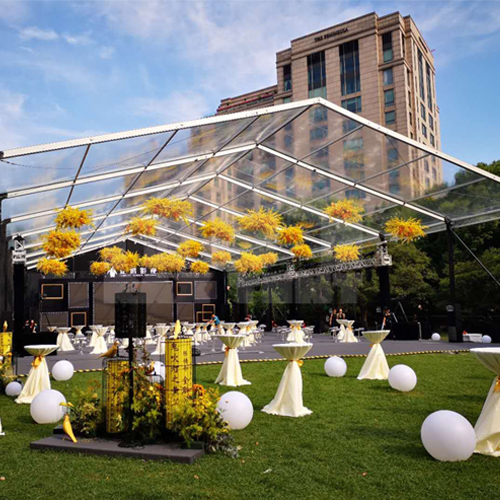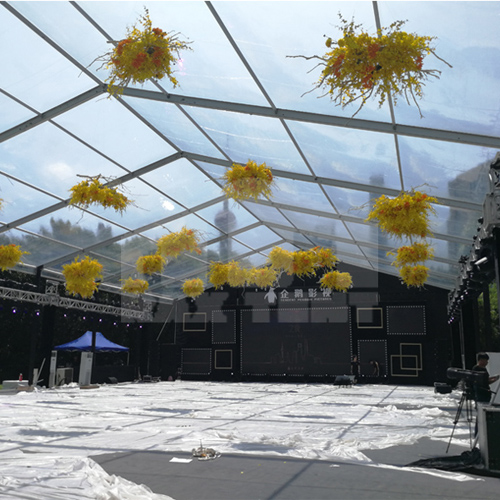 For the event, Raxtent provided A shape marquee tent with width15m, length 20m, high 2.6m, the covered is made of transparent PVC fabric, which is fire retardant, UV rays resistant,wind resistant 100km/h. Inside the tent,we supplied with carpets, high top tables, wall, lighting and other accessories.
Like this kind of marquee tent ,one of the most classic tent styles of Raxtent,It adopts standard aluminum alloy profiles, with anti-corrosion and anti-rust, strong structures, good appearance, reasonable price and used at least 20 years.
Raxtent has more than 11 years experience in the tent industry, Raxtent has been focused on the research and development of new products producing, to supply customers better and more practical products. In addition to the regularly tents, the geodesic dome tent has been manufactured by Raxtent earliest,and the factory who first build 50m and 80m dome tents in China. The dome tent is mainly used for projection,events ,exhibitions, movable dome theater, tent houses ,camping or outdoor living, etc.